Gotham does not provide flight training
. Upon satisfactory completion of your course, you will receive an endorsement for the Private Pilot Airplane written examination. With written results of at least 70% in hand, a graduate has two options to complete their training:


Local
: While the City of New York no longer has a general aviation airport, there are airports in New Jersey, Long Island and Westchester that can be used for initial flight training.


Vacation
: There are flight schools in locations that are sunny all year round (e.g., Arizona, Florida) where a student can fly 2-3 times per day and complete a certificate in 3 weeks or less.

Each of these options has advantages and disadvantages, and we encourage you to speak with your class instructor to discuss the best course of action for your situation.

Note: Students who are not US citizens are required to apply to the TSA for permission to engage in flight training
through the Alien Flight Student Program. This permission is not required to engage in ground training, but students considering the vacation option should be aware of the time required to complete the certification.




GOTHAM GROUND TRAINING
Aviation Ground School in your backyard...
(when your backyard is Central Park)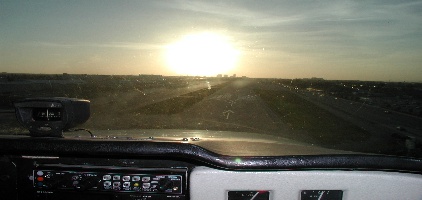 All content copyright 2012 © Gotham Ground Training. Other content used under license or with permission | All Rights Reserved

Did you know?...

Your written examination results expire 24 calendar months after the exam.

While the FAA does not impose an expiration date on the endorsement, they do impose a record keeping requirement on the instructor writing it. Your written endorsement will reflect an expiration date of 6 calendar months following the end of your class.

A new endorsement will incur a $20 fee and will require a demonstration of continued ability to pass.