Over the past 10 years, the number of aviation related informational websites has proliferated. Some of these are frequented by pilots and others with an interest in aviation.

Among our favorite resources when we want to learn something are sites run by the EAA, the AOPA and the FAA.

The EAA website has a variety of resources, but among our favorites is a primer for potential student pilots, called "Reach for the Sky". Many years ago the AOPA launched a similar initiative called "Be a Pilot" to build the pilot population. The current version of which is "Let's Go Flying" and the website continues to contain a plethora of information and resources for student pilots.

The FAA has a variety of sites with valuable information. Among the best is their collection of online student pilot resources.

And when we want to bone up on the latest news (especially Europe aviation news) we always go to the same place: The "Rumours & News" forum at the Professional Pilots Rumour Network.



GOTHAM GROUND TRAINING
Aviation Ground School in your backyard...
(when your backyard is Central Park)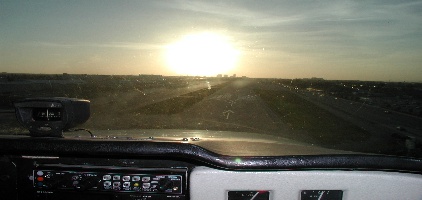 All content copyright 2012 © Gotham Ground Training. Other content used under license or with permission | All Rights Reserved

Did you know?...

You can build your own airplane. Among the categories of aircraft that can be registered in the US is "Experimental Amateur-Built". To qualify an airplane needs more than 50% of the work in building the airplane must be performed by the owner, not the company. Luckily, the 50% refers to the man-hours used, so an efficient factory can create a kit and the owner can then complete it in high hundreds to a few thousand hours. If you are interested, you should check out the EAA page.