With the exception of sport pilots (and flight instructors doing reviews with still-current pilots), you will require a current FAA medical certificate to exercise the privileges of a pilot certificate.

To get a medical certificate, you will need to be examined by an FAA approved aviation medical examiner (AME), a physician who has been delegated the authority to examine pilots and certify medical fitness. Note that the AME is not an FAA employee, and thus you should expect to pay for the exam.
You should take your medical exam as early as possible in your training
, as some medical problems are not disqualifying, but require the FAA's doctors to review your medical history, and this can take time. It's also a good idea to look over the medical certification requirements before your exam to deal with any problems and get any documentation beforehand. Before scheduling your medical examination, you should read the AOPA's pilot's guide to medical certification,
just note that the guidance they give for the cost of a medical exam does not apply in New York City
.
If you think you may have a problem, you should call the AOPA and speak with their specialists.


TIP:
For your first medical certificate, you should ask the AME to issue you a combined medical/student pilot certificate.



GOTHAM GROUND TRAINING
Aviation Ground School in your backyard...
(when your backyard is Central Park)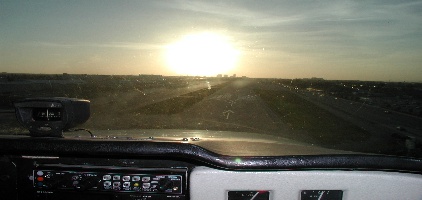 All content copyright 2012 © Gotham Ground Training. Other content used under license or with permission | All Rights Reserved