No, they are not organizations that are experimental....They are organizations for and containing pilots that advocate and educate pilots. The two largest organizations are the Aircraft Owners and Pilots Organization (AOPA) and the Experimental Aircraft Association(EAA). Both organizations are valuable for students and for pilots, but serve somewhat different functions.

The AOPA is known as more of an educational and political advocacy organization, and has a very active set of programs to assist pilots in buying airplanes and in dealing with the FAA bureaucracy. The also publish the excellent Flight Training magazine. The EAA does advocacy and education, but is more known for the degree of passion and interest it fosters in aviation through grassroots and larger events. For example, EAA runs EAA AirVenture Oshkosh, known colloquially throughout the aviation community simply as "Oshkosh", an aviation celebration gathering more than 500,000 people for a summer week. This event is arguably the worlds premier general aviation event.

For those who want to put their certificate to good use, the Civil Air Patrol offers opportunities to assist in search and rescue. And if you are into older airplanes, especially warbirds, you should get involved with the Commemorative Air Force.




GOTHAM GROUND TRAINING
Aviation Ground School in your backyard...
(when your backyard is Central Park)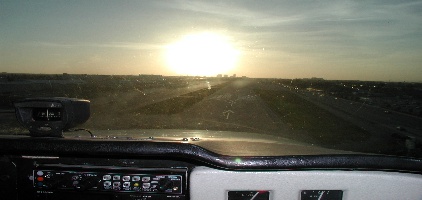 All content copyright 2012 © Gotham Ground Training. Other content used under license or with permission | All Rights Reserved

Did you know?....

Flying in much of the rest of the western world is much more expensive than in the U.S., partially due to fuel costs and partially due to high charges for air traffic services and landing at airports. In fact many aspiring European pilots due some or all of their initial training in the USA, either under FAA regulations or at schools that are approved by various European national authorities. Much of the continued viability of general aviation in the US is because of the tireless advocacy of the AOPA and the EAA.